WRONGFUL DEATH ATTORNEY IN California
Losing a loved one can cause tremendous emotional distress and pain for you and your family. If someone else's reckless behavior caused your loved one's death, your pain may be compounded by anger. You should know your rights to demand justice for your loved one. Let a wrongful death attorney from The Law Office of Black & DePaoli, APC help guide you through this difficult time so your family can focus on healing.Our attorneys have over three decades of combined legal experience. We can provide you and your family with the attention and care you need during this challenging time. We're prepared to meet with you whenever and wherever may be best for you. Regardless of how complex your claim may be, our firm has the experience and resources to help your family "Be Heard."Contact us today for a free consultation to learn about your legal options for pursuing a wrongful death claim against those at fault for your loved one's passing. Our firm has secured millions of dollars in compensation on behalf of clients across California, and we'll be ready to stand up for you.
WHAT IS CONSIDERED A WRONGFUL DEATH?
The term "wrongful death" refers to a legal claim that arises when someone's actions or failure to act causes another person's death. This act or failure to act may result from careless or reckless behavior, such as when a driver causes a car accident. A wrongful death claim may also result from someone's knowing or willful acts to cause death, such as in cases of homicide.
COMMON CAUSES OF WRONGFUL DEATH
Some of the most common accidents that lead to wrongful death claims include:
WHO ARE THE WRONGFUL DEATH BENEFICIARIES IN CALIFORNIA?
Under California's wrongful death statute, certain family members may be entitled to file a wrongful death claim after a loved one's passing:
If a decedent has no surviving spouse/partner or descendants, the wrongful death lawsuit may be brought by any family member entitled to inherit from the decedent's estate under California's intestacy laws. Typically, this means that surviving siblings, parents, or grandparents could potentially bring the wrongful death action.
Other family members and individuals may be entitled to bring and benefit from a wrongful death claim in California if they can show that they financially depended on the decedent at the time of death. This includes:
Like Your Strongest Family Fighting in Your Corner
I Cannot Express in Words What Your Friendship and Support Has Meant to Me!
Thank You for Obtaining the Settlement for Me
They Treat You as a Person and Not as a Case
WHAT CAN BE RECOVERED IN A WRONGFUL DEATH CLAIM?
Although no amount of compensation can truly account for your loss, your family deserves some measure of justice after a wrongful death. In a wrongful death claim, you may be entitled to recover compensation for:
Additionally, a deceased individual's estate is entitled to pursue the injury claim the decedent could have brought had he or she survived. This injury claim is known as a "survival" claim and is normally filed by the executor or representative of the decedent's estate or the decedent's successor-in-interest. A survival claim will allow the decedent's estate to recover losses the decedent incurred prior to death, such as:
The particular recoverable losses will vary from case to case. An experienced wrongful death lawyer from our firm can help you better understand the compensation you may be owed.
HOW ARE WRONGFUL DEATH SETTLEMENTS PAID OUT?
The compensation recovered in a wrongful death claim is paid to the family members and heirs who were entitled under California law to file the wrongful death action. Any family member or heir who brings a wrongful death lawsuit is required to name all other eligible family members under the wrongful death statute.
Conversely, the recovery obtained in a survival action is paid to the deceased individual's estate. As an asset of the decedent's estate, the compensation is then paid out either according to the decedent's will, if there is one, or according to California's intestacy laws.
Most wrongful death claims eventually result in a settlement agreed to by the estate and surviving family members and the at-fault party. Because wrongful death claims often lead to significant compensation for families, settlements are typically paid in one of two ways:
An Attorney with our law firm A wrongful death attorney can help you better understand the advantages of each option and guide you toward the right decision given your circumstances.
UNDERSTANDING THE CALIFORNIA WRONGFUL DEATH STATUTE OF LIMITATIONS
The statute of limitations on wrongful death claims in California gives a family only two years from the date of their loved one's death to file a lawsuit against the responsible party. Many families are not prepared to take legal action right away, and that's understandable. However, you should speak with a lawyer as soon as you feel ready to get the process started. At The Law Office of Black & DePaoli, APC, we handle all the details of your case from start to finish, allowing you time to grieve without risking the time limit running out on your case.
HOW MUCH DOES IT COST TO HIRE A WRONGFUL DEATH LAWYER?
The expenses and logistics of a loved one's passing can make it difficult to think about hiring an attorney on top of that. At The Law Office of Black & DePaoli, APC, we understand that – which is why we represent families in wrongful death cases on a contingency-fee basis.This means your family will not have to pay any money upfront to retain our firm for your case. We get paid only if we win compensation on your behalf, either in a settlement or at trial. That way, you can pursue justice on behalf of your loved one without having to worry about the expenses of litigation.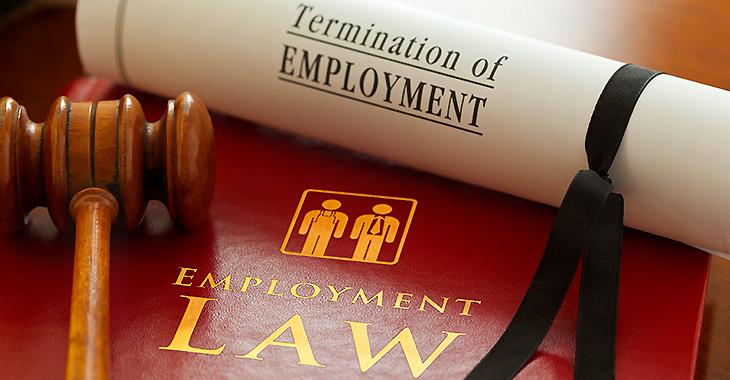 Get Help From A Compassionate Wrongful Death Attorney Today
If you have lost a loved one due to someone else's careless or reckless actions, turn to The Law Office of Black & DePaoli, APC for help. We have dedicated our careers to the simple belief that you have a right to "Be Heard."Call us or reach out online today for a free, no-obligation case evaluation with a compassionate wrongful death attorney.