MOTORCYCLE ACCIDENT ATTORNEY IN California
Careless drivers and road hazards pose a constant risk to motorcyclists. If you've been injured in a motorcycle accident that was caused by someone else, you deserve fair compensation and accountability from those responsible. Turn to the California motorcycle accident lawyers at The Law Office of Black & DePaoli, APC for help. Our legal team has more than three decades of combined experience handling motorcycle accident cases. Travis Black, serving
as counsel of the firm is a former police officer and insurance adjuster who knows how law enforcement investigates motorcycle accidents and how insurance companies defend themselves. He's also a rider himself, so he brings personal appreciation for what riders go through.
Together, our team has a proven track record of success. We have secured millions of dollars in compensation for our clients throughout California. We understand the difficulties of recovering from a motorcycle accident, and we fight to maximize the payments our clients receive.
As a first step, we offer free consultations wherever and whenever is most convenient for you. And you'll never owe us a dime unless and until we win compensation for you. Contact us today to speak with a knowledgeable motorcycle accident lawyer in a free case review.
UNDERSTANDING WHY MOTORCYCLE ACCIDENT CASES ARE MORE COMPLICATED
Riders injured by motorcycle accidents often find that these claims are much more complicated than average car accident cases. That's because motorcycle accident cases have unique challenges, such as:
HOW A MOTORCYCLE ACCIDENT LAWYER CAN HELP YOU
When you've been injured in a motorcycle wreck , a lawyer from The Law Office of Black & DePaoli, APC can help you pursue the maximum financial recovery possible by:
POTENTIAL DAMAGES IN A MOTORCYCLE ACCIDENT CLAIM
In a motorcycle accident claim, you may be entitled to financial compensation for expenses and losses related to the wreck. A settlement can also include money for future expenses caused by your injuries and the accident, such as ongoing rehab treatment.
Your compensation may cover:
Speak with an experienced motorcycle accident attorney in to understand what compensation you might be owed.
HOW LONG DO YOU HAVE TO FILE A MOTORCYCLE ACCIDENT LAWSUIT?
Under California's statute of limitations, you typically have only two years from the date of a motorcycle accident to file a personal injury lawsuit for compensation. If you wait until after the deadline on your claim, you risk the court dismissing your lawsuit. Protect your claim by contacting an attorney as soon as possible. A lot of legal legwork goes into preparing a lawsuit. The sooner you start on your case, the better.
COMMON TYPES OF MOTORCYCLE CLAIMS WE HELP WITH
At The Law Office of Black & DePaoli, APC, our motorcycle accident attorneys have extensive experience handling all types of crash claims, such as:
KELSEY DEPAOLI
Kelsey DePaoli brings experience to a wide variety of personal injury cases, including vehicle collisions, wrongful death, dog bites, premise liability, public entity liability, and general negligence.
COMMON INJURIES IN MOTORCYCLE ACCIDENTS
Unfortunately, motorcycle riders are completely exposed to injury in the event of a collision. For this reason, riders tend to suffer serious and catastrophic physical harm in motorcycle crashes
.
Injuries commonly suffered in motorcycle accidents include: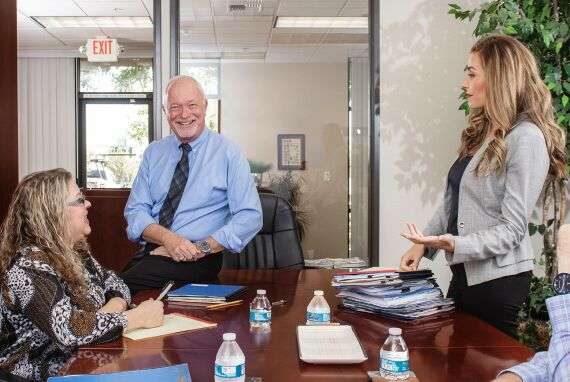 GET HELP FROM A SEASONED MOTORCYCLE ACCIDENT LAWYER NOW
If you were injured in a motorcycle crash in caused by someone else's negligent or reckless conduct, contact The Law Office of Black & DePaoli, APC today for a free consultation. An experienced motorcycle accident lawyer from our firm can meet with you anytime and anywhere that is convenient for you.