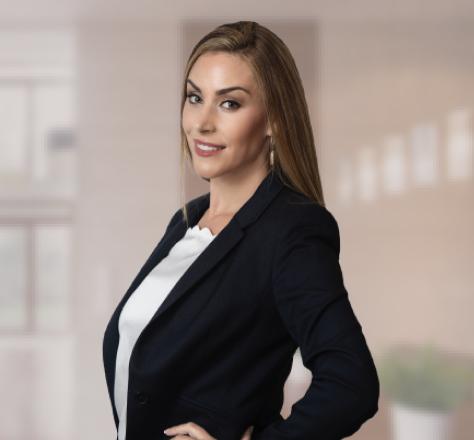 California State University of Chico
Gerry Spence's Trial Lawyers College
Cal Northern School of Law
DEDICATED LAWYER IN NORTHERN CALIFORNIA
Kelsey DePaoli brings experience to a wide variety of personal injury cases, including vehicle collisions, wrongful death, dog bites, premise liability, public entity liability, and general negligence. Kelsey DePaoli is extremely knowledgeable in personal injury law and is a passionate advocate for the injured. Kelsey has significant trial experience and is willing to go the extra mile to hold insurance companies accountable. She brings youthful insight, dedication and persistence to provide the justice that our clients deserve. Kelsey takes each case personally and is committed in helping you and your loved ones move forward with your recovery.
Kelsey graduated California State University of Chico with honors in Political Science. She was a member of the National Political Science Academy, she volunteered her time at Self Help Assistance and Referral Program in Butte County helping clients without attorneys represent themselves. In addition she volunteered at Legal Assistance of California, Community Action Volunteers in Action.
Kelsey graduated from Cal Northern School of Law, as well as the prominent Gerry Spence's Trial Lawyers College. Kelsey enjoys being in a courtroom, and will not hesitate to take a case to trial. Kelsey began her legal career working for the Placer County Attorney Panel as a court appointed Attorney and represented many clients in need.
Kelsey presently serves on the Board of Directors for the Capitol City Trial Lawyers Association, acting as a voice for the California Trial Attorneys. She is a member of Consumer Attorneys of California. She is member of the Folsom Chamber of Commerce and Trial by Woman. Additionally, Kelsey teaches various classes on personal injury law to chiropractors throughout the California area.
Kelsey also volunteered for the Placer County CASA program (Court Appointed Special Advocates), CASA volunteers are appointed by judges to watch over children and advocate for their best interest. These children have been neglected or abused and are in the legal system. Kelsey has spent many years in different capacities helping children in and out of foster care feel safe and work towards permanency in their lives.