TRUCK ACCIDENT ATTORNEY IN California
In the aftermath of a truck accident, don't trust just any lawyer to handle your case. Turn to The Law Office of Black & DePaoli, APC for experienced and effective representation.Travis Black currently serving of counsel is a former police officer and insurance adjuster who has the skills and the resources to take on big trucking companies.  Kelsey DePaoli is a seasoned trial attorney who has a track record of winning in court. Our team has secured millions of dollars in compensation for accident victims in Folsom and throughout California.
Our firm believes that when you have been hurt because of someone else's recklessness, you deserve to "Be Heard." That's why our attorneys and staff provide you with the caring, personal attention you need when going through the difficult process of recovering from a truck accident.
Contact The Law Office of Black & DePaoli, APC today for a free case evaluation with a knowledgeable Folsom truck accident lawyer. We can answer all your questions and begin work on your claim immediately.
BENEFITS OF HIRING A LOCAL TRUCK ACCIDENT LAWYER FOR YOUR CASE
Truck accident cases often involve a significant amount of complex evidence. Trucking companies and insurers also frequently delay or deny claims for injury compensation. A Local truck accident lawyer from The Law Office of Black & DePaoli, APC can:
WHY TRUCK ACCIDENTS ARE MORE COMPLICATED
Truck accident claims have a few unique complexities relative to other motor vehicle accidents, in that:
HOW MUCH IS YOUR TRUCK ACCIDENT CASE WORTH?
If you've been injured in a truck accident in Folsom, you may be entitled to financial compensation for expenses and losses stemming from the collision. A full financial recovery in a truck accident case may include:
It is impossible to know upfront how much your case will be worth. Our attorneys will need to take the time to document your losses and understand the extent of your injuries. The last thing you need is to rush to a settlement and be left with unexpected losses down the line.
HOW IS FAULT DETERMINED IN A TRUCK ACCIDENT INVESTIGATION?
At The Law Office of Black & DePaoli, APC, you can expect our experienced Folsom truck accident attorneys to thoroughly investigate the cause of the crash and determine who can be held at fault. Types of evidence that our attorneys rely on in truck crash cases include:
Our law firm as extensive experience investigating tough truck accident cases. We knows how to interpret police accident reports and identify clues that could be overlooked.
WHO CAN BE HELD RESPONSIBLE FOR A TRUCK ACCIDENT?
Unlike most motor vehicle accident cases, in which the liable parties are usually limited to the drivers involved in the crash, truck accident cases may involve a variety of liable parties, including:
HOW LONG DO YOU HAVE TO FILE A TRUCK ACCIDENT LAWSUIT IN CALIFORNIA?
The statute of limitations on truck accident claims in California typically gives you two years from the date of the collision to file a personal injury lawsuit. However, you should begin working on your claim as soon as possible. Evidence can quickly be lost or destroyed, so the sooner you get an attorney, the better.
COMMON TYPES OF TRUCK ACCIDENTS
Common examples of truck accidents that occur in Folsom include:
COMMON INJURIES IN TRUCK ACCIDENTS
Given the size of a commercial motor vehicle and the speeds that may be involved, semi-truck accidents can result in serious injuries. Some of the most common injuries that result from truck crashes include:
Our experienced personal injury attorneys have handled complex cases involving all types of commercial trucks, including:
COMMON CAUSES OF TRUCK ACCIDENTS IN California
Some of the most common causes of truck accidents include: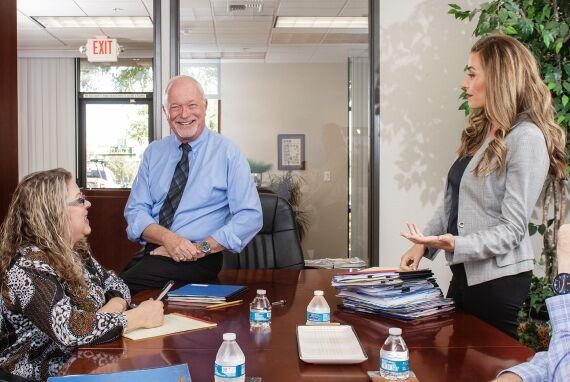 TALK TO A California TRUCK ACCIDENT ATTORNEY NOW
If you have been severely injured, or if you lost a loved one in a truck accident in California,  contact The Law Office of Black & DePaoli, APC today for a free, no-obligation consultation. A California truck accident attorney will be ready to discuss your case right away. We want to help you "Be Heard."