PEDESTRIAN ACCIDENT ATTORNEY IN California
Were you injured while crossing the street, walking in a parking lot, or in another type of pedestrian accident in ? As a pedestrian, you have the right to expect that motorists will exercise adequate caution around you. If they don't and you end up hurt, you also have the right to demand fair compensation for the harm you've suffered. At The Law Office of Black & DePaoli, APC, our pedestrian accident lawyers have extensive experience helping people who are facing expensive medical bills and other losses after a crash that wasn't their fault. Our team knows how to investigate these cases and take on deep-pocketed insurance companies. If you were injured in a pedestrian accident , let us fight for you. We will provide you with a confidential case evaluation at no cost. If you choose us to handle your claim, we'll represent you on a contingency-fee basis. This means you do not pay anything unless and until we win your case.
WHY YOU NEED A CALIFORNIA PEDESTRIAN ACCIDENT LAWYER
If you've been hurt by a careless driver, you should not try to negotiate with an insurance company on your own. A pedestrian accident lawyer from The Law Office of Black & DePaoli, APC can protect your rights and fight for the fair compensation you need to recover. Our team can take the stress off you by:
DAMAGES IN A PEDESTRIAN ACCIDENT PERSONAL INJURY CLAIM
After a life-altering injury, you shouldn't be worried about filling out paperwork and arguing with insurance companies. Let a pedestrian accident lawyer from our firm handle the details of your case so that you can focus on your health and your family.
In most accidents involving motor vehicles and pedestrians, those on foot are the ones who suffer serious injuries. Personal injury claims allow injured individuals to recover their losses and obtain compensation for the economic burdens their injuries inflicted on them. When a driver injures a pedestrian due to negligence, the pedestrian can claim various types of damages:
At The Law Office of Black & DePaoli, APC, we will work closely with you to determine the full extent of the damages you experienced from the accident. Our team will also gather the extensive evidence necessary to prove those damages in court.
UNDERSTANDING PURE COMPARATIVE NEGLIGENCE IN PEDESTRIAN ACCIDENT CLAIMS
In pedestrian accident cases, California law follows the pure comparative negligence rule. This means each party that contributes to an accident is assigned a portion of the blame. For example, a pedestrian who was jaywalking when hit by a car may be partly at fault for the accident. Under this system, an injured pedestrian may still recover compensation from someone else even if the pedestrian was partly to blame for the accident and their injuries.
In these situations, the pedestrian's total compensation is reduced in proportion to their share of fault. So, when a pedestrian is found 25 percent responsible for their injuries, their total compensation may be reduced by 25 percent to reflect their share of fault.
Unlike other states that use a modified comparative negligence rule, the pure comparative negligence rule in California allows injured parties to file a claim for compensation against another at-fault party, even when the injured party is found 99 percent responsible. The other at-fault party can still be liable for the remaining 1 percent of the injured party's losses.
In addition, liability for an injured pedestrian's losses can be divided among multiple at-fault parties. For example, if both a negligent driver and an improperly designed intersection caused a pedestrian accident, the fault might be assigned to both the driver and the government responsible for the intersection. If the driver is 25 percent at fault for the accident, he or she may be held liable for only 25 percent of the pedestrian's injuries and losses.
WHAT HAPPENS IF YOU ARE THE VICTIM OF A HIT-AND-RUN DRIVER?
Pursuing a claim for compensation can be much more difficult if you were the victim of a hit-and-run driver. When a driver flees the scene of a pedestrian accident, law enforcement will work hard to track them down. However, there are times where this may be impossible.
Still, if you have auto insurance, you might be able to recover compensation for your injuries. For example, many Californians purchase personal injury protection (PIP) coverage for their auto insurance policy. This can cover medical bills and lost wages up to the limit on the policy.
If you purchased uninsured motorist (UM) coverage for your auto insurance policy, you might also be entitled to file a pedestrian accident claim with your own insurer. With this coverage, your insurance company effectively steps into the shoes of the at-fault driver's insurer. In hit-and-run accidents, an at-fault driver who flees the scene and can't be identified is presumed an uninsured motorist.
HOW LONG DO YOU HAVE TO FILE A PEDESTRIAN ACCIDENT LAWSUIT IN CALIFORNIA?
In California, the statute of limitations allows only two years from the date of a pedestrian accident to file a personal injury lawsuit against the at-fault driver. Contacting a lawyer as soon as possible is highly recommended. Your attorneys will work quickly to preserve evidence before it is lost or destroyed. You also want to give your attorneys time to craft a strong case before the deadline expires on your claim.
HOW MUCH DOES IT COST TO HIRE A PEDESTRIAN ACCIDENT LAWYER?
At The Law Office of Black & DePaoli, APC, there's absolutely no upfront cost to hire our firm for your pedestrian accident claim. Our attorneys work on a contingency-fee basis, which means you owe nothing until and unless we win compensation for you in a settlement or at trial. When we win, our fee is taken as an agreed-upon percentage of the total compensation we secure for you.
COMMON CAUSES OF PEDESTRIAN ACCIDENTS IN
Many pedestrian accidents in are caused by careless or reckless drivers. Some of the most common reasons for these accidents include:
COMMON INJURIES IN PEDESTRIAN ACCIDENTS
With virtually no protection from impact, pedestrians often suffer catastrophic injuries when hit by cars, trucks, or other motor vehicles. Some of the common types of injury claims our firm handles involve:
In the most tragic cases, pedestrians do not survive. That's when our attorneys come to the aid of families to help them demand justice for their immeasurable loss.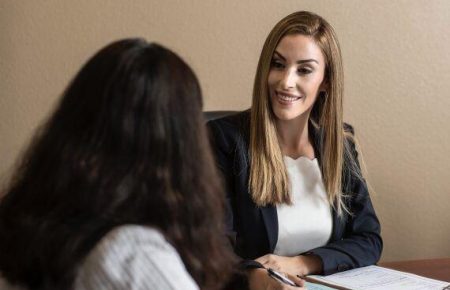 GET HELP FROM A PEDESTRIAN ACCIDENT LAWYER NOW
If you were injured in a pedestrian accident, don't wait until it is too late to seek answers and justice. Call The Law Office of Black & DePaoli, APC today for a free, no-obligation case evaluation. We are committed to helping people like you pursue the fair compensation they deserve, so reach out to us now.