Insurance companies don't care about fairness or compassion for car accident victims. After a crash, the insurance company for the other driver will immediately begin collecting evidence and trying to minimize your injuries and the value of your case. Although the adjuster may seem friendly, he or she is not on your side. To pursue the full compensation you deserve, you need an experienced Folsom car accident lawyer fighting for you every step of the way.At The Law Office of Black & DePaoli, APC, we are uniquely positioned to take on savvy insurance companies on behalf of California car accident victims. Now serving of council Travis Black spent years working as an adjuster and an executive in the insurance industry. He knows all the tactics insurance companies use to reduce the value of claims and take advantage of innocent crash victims. As a former law enforcement officer, he also understands the complexities of car accident investigations and how to build a strong case proving fault.If you have been hurt in an auto wreck, don't trust your case to just any attorney. Turn to the lawyers who know these cases inside and out. Contact The Law Office of Black & DePaoli, APC for a free case review today.
WHEN TO GET A LAWYER AFTER AN AUTO ACCIDENT
Especially when you've never been involved in a serious crash before, it's understandable that you would wonder whether you really need a lawyer. The truth is: Not every car accident claim requires help from an attorney. If the only thing hurt is your vehicle, you can handle a property damage claim on your own. However, if you were injured ─ even if you're not sure yet how badly ─ you should consult with a car accident lawyer as soon as possible.
Car accident injuries can require expensive medical treatment and leave you with mounting losses. The sooner you get a trusted attorney on your side, the better off you will be.
SHOULD I SEEK MEDICAL TREATMENT AFTER A CAR ACCIDENT, EVEN IF I FEEL FINE AT FIRST?
You should seek medical treatment after a car accident, even if you feel fine immediately afterward. Many injuries are not apparent immediately after a crash and take days or weeks to develop symptoms. Waiting too long to treat them could lead to additional complications. You should see a doctor immediately to get a full exam and have any injuries diagnosed and treated.
HOW MUCH MONEY CAN YOU GET FOR A CAR ACCIDENT?
The amount you can recover for losses in a car accident will depend on the severity of your injuries and other factors. However, most victims of car wrecks can pursue compensation for the following losses:
Medical expenses related to treating your injuries from the crash
Lost wages if you cannot work while you heal
Reduced future earnings if your injuries are permanent
Physical pain and suffering
Emotional distress
Diminished quality of life due to permanent scarring or disfigurement
Damaged personal property
CAN I STILL RECOVER DAMAGES IF I WAS NOT WEARING A SEATBELT AT THE TIME OF THE ACCIDENT?
Failing to wear a seatbelt during a crash does not bar you from seeking compensation for your injuries and other losses. However, you should always use a seatbelt to decrease the likelihood of severe injuries in an accident.
WHAT IF THE ACCIDENT WAS PARTLY MY FAULT?
In California, you can still pursue compensation for a car accident if you were partially at fault. California follows a pure comparative negligence rule, which means a person can be compensated for injuries from an accident as long as they are not 100 percent to blame for the wreck. However, keep in mind that your compensation will be reduced according to your share of the fault. For example, if you seek $100,000 but are found to be 25 percent at fault, you will be entitled to up to $75,000. A skilled lawyer can work to minimize your share of fault and maximize your compensation.
WHO PAYS MY MEDICAL EXPENSES WHILE MY CASE IS PENDING?
If another driver caused the accident, they would ultimately be responsible for paying for your medical care. While your case is pending, you would likely need to pay for your own care. However, your insurance provider may step in to cover your medical care until it can be reimbursed through a settlement or verdict. Alternatively, the hospital may provide your medical care on the condition that you repay them with any compensation you recover from the at-fault party. If you have health insurance, your policy may cover some of your medical expenses.
HOW OUR CAR ACCIDENT LAWYERS CAN HELP
The dedicated attorneys at The Law Office of Black & DePaoli, APC, are ready to help you after a car accident . We can investigate the crash, determine who is at fault, file an insurance claim or lawsuit on your behalf, and handle all settlement negotiations. Contact us today to get started with a free consultation.
WHY YOU NEED A CAR ACCIDENT LAWYER TO HANDLE YOUR CASE
You should never try to handle a car accident injury claim on your own. Insurance adjusters are at a distinct advantage over you. They spend their careers working to minimize payouts on personal injury claims like yours. You need an experienced  car accident attorney on your side to:
At The Law Office of Black & DePaoli, APC, we have more than 30 years' combined experience representing crash victims across California. Our  car accident lawyers have recovered millions of dollars for individuals and families who found themselves facing off against big-name insurance companies.
HOW MUCH DOES IT COST TO HIRE A CAR ACCIDENT LAWYER ?
One of the first questions many people ask us is how we get paid. Our car accident law firm handles cases on a contingency fee basis. You don't pay unless we win. Our fee is contingent upon the settlement of your case. If we do not recover money for you, you don't owe us anything. This fee arrangement ensures there is no risk for you in choosing us to handle your car accident claim.
A car accident lawyer from our firm can meet with you in person or over the phone to discuss your case in a free, no-obligation consultation. We are available to talk anytime, including after hours and on the weekend ─ whatever is most convenient for you.
HOW MUCH IS MY CAR ACCIDENT INJURY CLAIM WORTH?
After a motor vehicle accident, it can take time to get a full understanding of your injuries and how they will affect you in the months and possibly years to come. It is important that you have this big-picture view of your case, so you can pursue the full amount you need to be made whole.
Although every case is unique, some of the common damages we pursue include payment for:
In the most tragic cases, our attorneys help families demand wrongful death compensation for the loss of a loved one in a crash.
HOW IS FAULT DETERMINED IN A CAR ACCIDENT INVESTIGATION?
If you are injured in a car accident, your attorney will need to identify all of the parties that were potentially at-fault. This may include other drivers, property owners that permitted dangerous conditions on the road, and even manufacturers of malfunctioning automobile parts.
Our Firm has in-depth knowledge of the vehicle code and can look at reports from the law enforcement perspective. This gives us an advantage in investigating crashes to determine who was at fault.
Some of the evidence our legal team may gather as we work to build your case includes:
In some cases, the at-fault party may not have sufficient insurance or assets to cover the injuries to our clients. We can help you determine whether you can recover full damages from your own automobile insurance policy, if this is the case.
HOW LONG DO YOU HAVE TO FILE A CAR ACCIDENT INJURY CLAIM
California has a strict statute of limitations on car accident claims. The time limits include:
TIPS FOR PROTECTING YOUR RIGHTS AFTER A CAR ACCIDENT IN California
The days and weeks after a crash can go by in a blur. It's easy to feel overwhelmed, but there are some important steps you can take to help yourself:
KELSEY DEPAOLI
Kelsey DePaoli brings experience to a wide variety of personal injury cases, including vehicle collisions, wrongful death, dog bites, premise liability, public entity liability, and general negligence.
COMMON CAUSES OF CAR CRASHES IN California
Our firm has investigated countless crashes on the streets and highways around . Some of the most common causes of crashes we have seen include:
TYPES OF CAR ACCIDENT CLAIMS WE CAN HELP WITH
Some of the most common types of car accidents claims we handle include:
COMMON INJURY CASES WE HANDLE FROM CAR ACCIDENTS
Our compassionate legal team has successfully recovered compensation for accident victims struggling to cope with life-altering injuries, such as: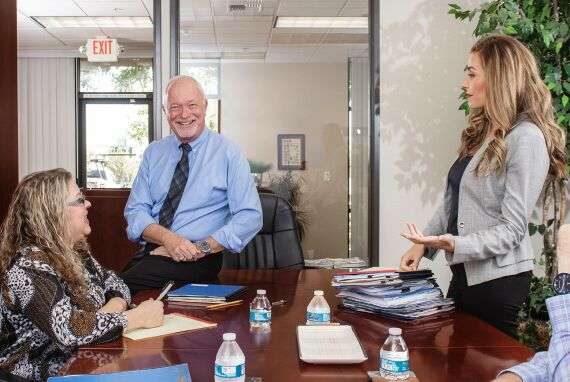 GET HELP FROM A California CAR ACCIDENT LAWYER TODAY
Your health and your future should be your top priority after a serious car accident. Let our attorneys take care of everything else. Contact The Law Office of Black & DePaoli, APC for the personalized legal representation you need. We will review your case for free and help you take the first step on the road to financial recovery.